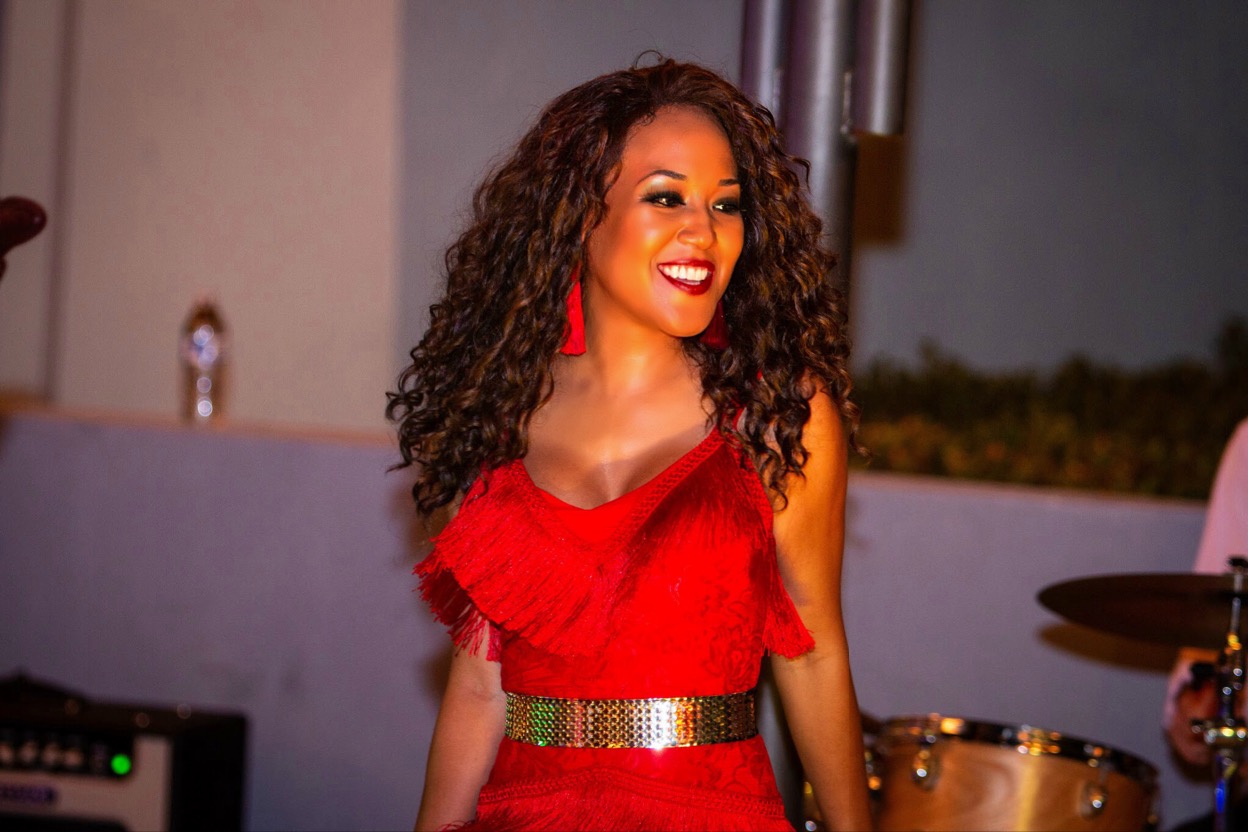 Miko & the Magik Soul
Whether you're looking for those slow sultry songs for a cocktail hour or dinner set or something funky and upbeat for your private event or casino, Miko & the Magik Soul is the band for you. Miko & the Magik Soul consists of Miko Reed on vocals, Sami on keys, and Bernie Wolfe on drums & percussion with the occasional saxophonist, John Bowman. Whatever suits your fancy for your particular event – we have access to many talented and seasoned musicians. They have performed in such venues as Coyote Bar & Grill, Grand Tradition Estates, Belly Up, The Reef Restaurant, Vintanas Wine & Dine, Pala Resort & Casino, Fantasy Springs Resort Casino, San Diego County Fair...just to name a few.
Miko & the Magik Soul trio - Promo video
Miko & the Magik Soul (Full band) is a full band playing Funk, Old-School, Soul/Motown, R&B, and Neo-Soul. We provide a full 5-7 piece band which may include vocals, horns, bass, guitar, keys, drummer/percussion. We play everything from Aretha Franklin, James Brown, Prince, Sheila E, Gap Band, Curtis Mayfield, Earth, Wind and Fire, Ike & Tina and much more! We can also tailor our set-lists upon request.

Miko & the Magik Soul Trio provides a more slow-tempo set-up of soulful ballads and jazzy standards. We can provide duos or trios consisting of a vocalist, keyboardist, and/or drummer or bassist based on venue needs. We play everything from Nina Simone, Natalie Cole, Roberta Flak to Prince, Frank Sinatra and Pink!, and Sade. Whatever you need for your wedding reception, winery, restaurant, or lounge. We can also tailor our set-lists upon request.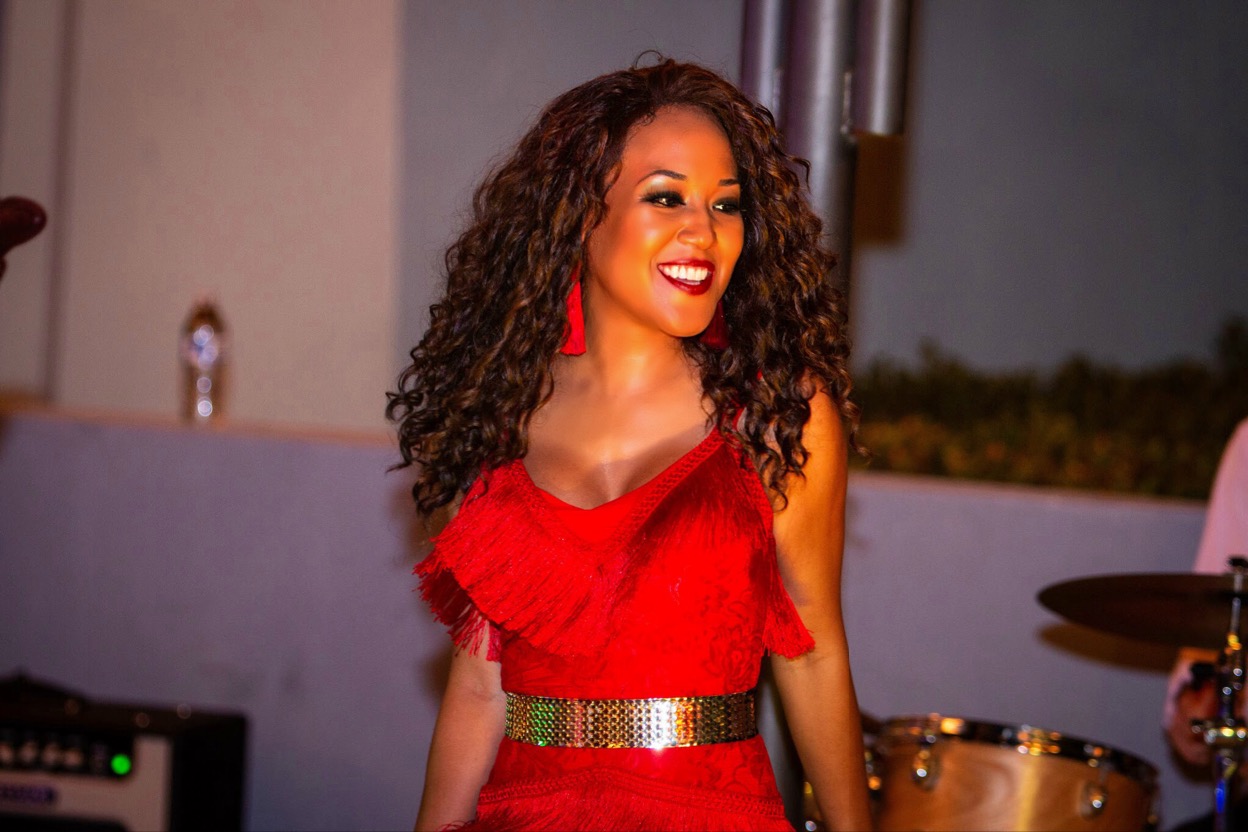 Miko began her musical pursuits at a very young age playing the piano and alto saxophone for a high school marching band. She soon discovered that singing was a deeper passion of hers and started singing in the church and playing the keys with her father. Drawing on influences from Gospel, R&B, Funk, Soul and Jazz as well as playing musical instruments, has helped develop her as an artist.
Miko holds a Bachelor's degree in Visual & Performing Arts that she earned from Cal State University San Marcos in which she studied music, fine art, graphic design and video production.
Miko has performed in many groups ranging from R&B, funk, gospel, blues, Latin jazz, Reggae and Top 40. She has had airplay on KPRZ 'K-Praise' Radio, Comcast Cable and most recently sang as a back-up singer to Grammy and Dove Award winning recording artist Rebecca St. James, recording artists Keith & Kristyn Getty and Brenton Brown, and was a part of a musical theatre with celebrity actress and singer, Loretta Devine from the hit movies 'Waiting to Exhale' and 'The Preacher's Wife'.
Miko likes to stay busy with her music career and is currently performing with a top 40 dance party band, an 80's tribute band and her own funk, soul and R&B band, 'Miko & the Magik Soul'. Currently she is working on a Donna Summer Tribute band, called 'Dawn of Summer'.
Songlist
Motown, Funk, Old-School, Soul, R&B, Neo-Soul, Jazz, 80s Freestyle, Pop, Slow Jams & Ballads..
70s Dance
Dust off your platforms and your polyester and groove to these Funky and Soulful tunes of Stevie Wonder, Earth, Wind and Fire, Patti LaBelle, Gloria Gaynor, Curtis Mayfield and more!
80s Dance
It's all about the hair scrunchies, parachute pants, and neon colors. Playing all the hits from Prince, Jody Watley, Lisa Lisa & the Cult Jam, Teena Marie, Madonna, and Kool & the Gang. Neato!
90s Dance
Choose your variety from Whitney Houston, Deee-Lite, C & C Music Factory, Paula Abdul and Salt-N-Pepa.
Slow Jams & Ballads
Playing all the slow jams and love songs of yesterday. All sappy and syrupy sweet, but you know you love 'em!